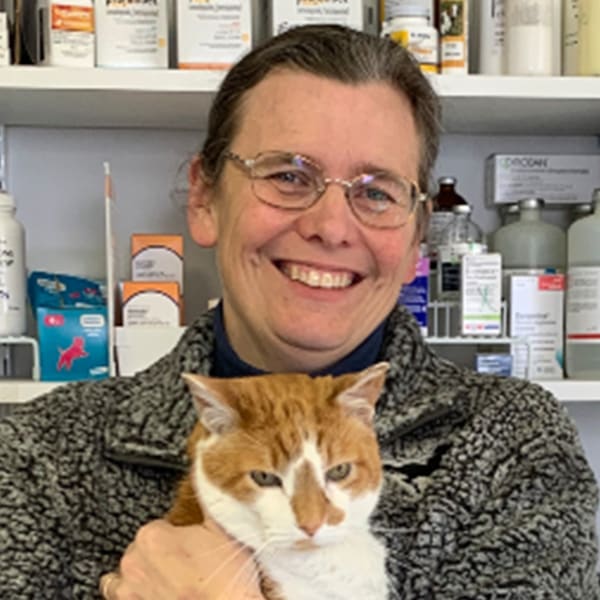 Dr. Lavinia Hultgren
Licensed since: 1995 Professional development: Dr. Hultgren received her Bachelor of Science in zoology, magna cum laude from the Ohio University Honors Tutorial College in 1991 with an undergraduate thesis in reproductive immunology. She then earned her Doctor of Veterinary Medicine from The Ohio State University in June of 1995.
After graduating and licensure, she began mixed animal practice in southwestern Ohio. In 1999, she opened Little Miami Veterinary Service, Inc. from her home and in 2000 moved the practice to the current site in South Lebanon, Ohio. Her favorite parts of veterinary practice are surgery and wound repair.
Her personal interests include horseback riding, hiking, piano and photography. She volunteers time each year fence judging at the Rolex 3-day event in Lexington, KY. She lives with her husband and three children, five horses, two cats, two dogs, chickens, rabbits and a turtle in Oregonia.